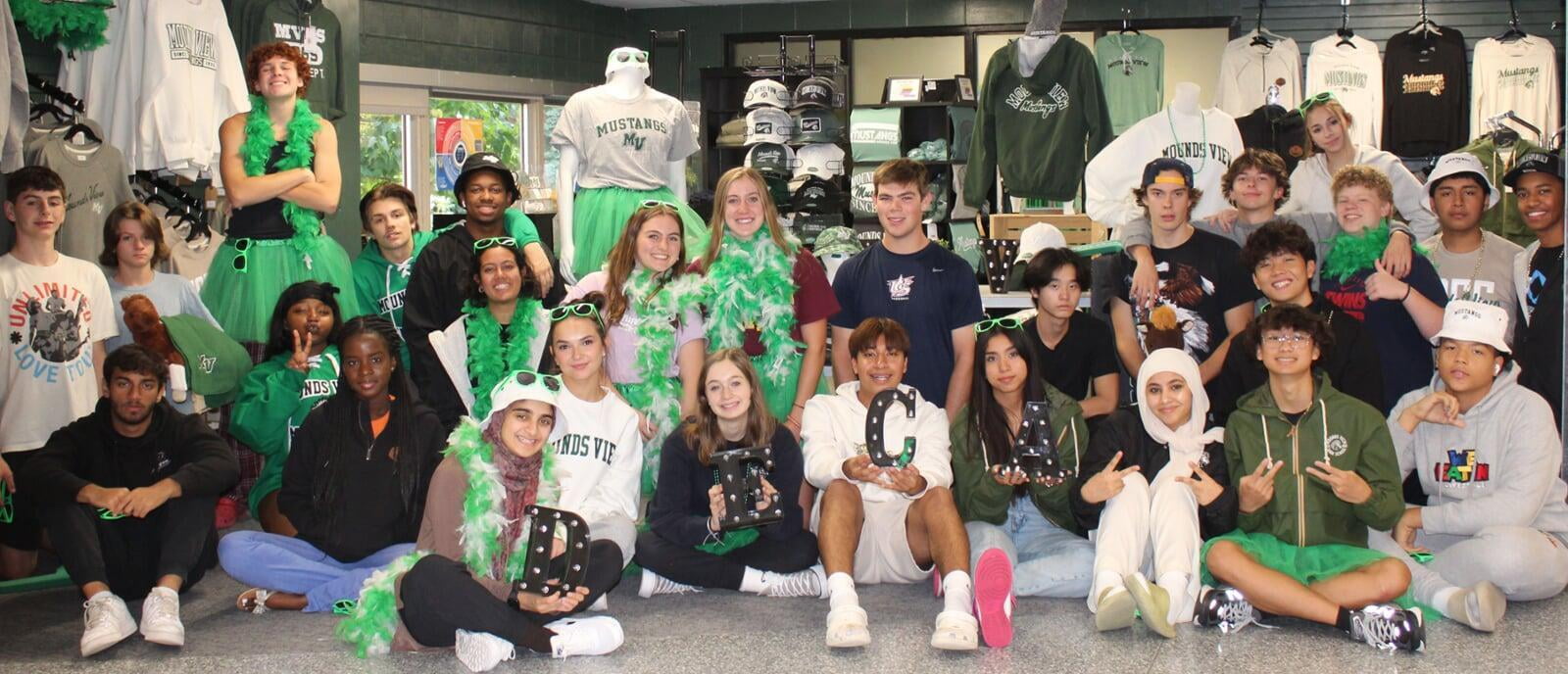 ​Mustang Spirit Shop
The Mustang Spirit Shop is a student-run business inside of Mounds View High School. We sell an ever-changing selection of official Mounds View clothing, spirit gear, and accessories as well as snacks and beverages to Mounds View High School students, staff, and community members.
We do it all - meet and select items from vendors, design, price, promote....you get the idea. It's hands-on, real-world entrepreneurial experience, and we love it. We've been recognized as MN DECA's #1 Retail Store in 2019, #2 Retail Store in 2021, and Gold Certified by DECA, Inc. for 7+ years!

By purchasing items from the Mustang Spirit Store, you are helping to reduce competition fees for DECA members as well. We appreciate your support.

Browse Online - Pick Up in Store

Click on the button in the upper left corner or click the green link above. Check out students wearing the latest trends,
the various size and color options, etc. Be sure not to add to cart, though. The site is only for browsing
right now. We will be adding the purchase online option in the next few months.
Hours
School days, Monday through Friday, 8-8:30 am and 3:15-3:45 pm
Parent/Guardian communication nights and schedule pick up days
Select Reflect days and special events


We accept cash and check (with ID) ONLY.