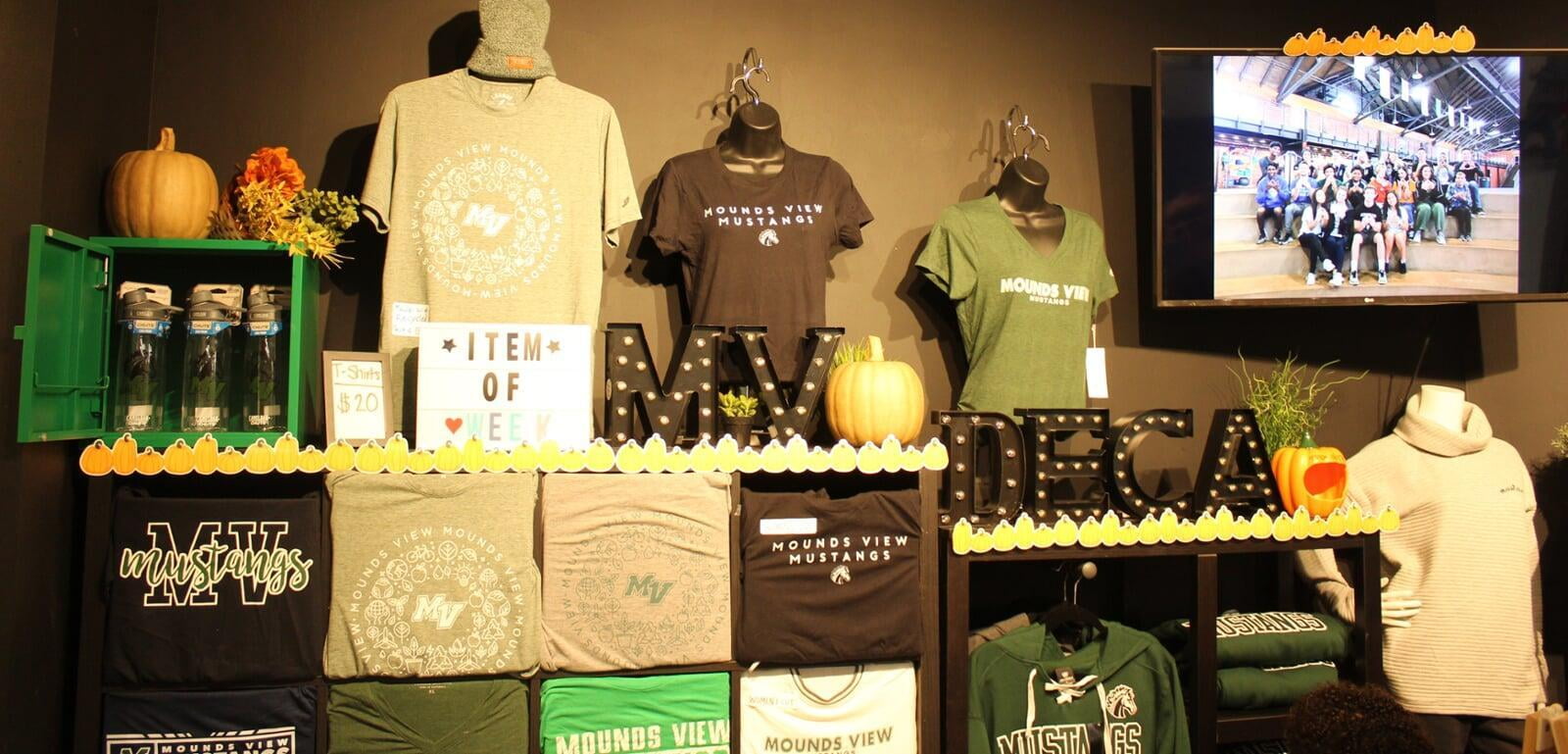 ​Mounds View DECA Store
The Mounds View DECA Store is a student run business inside of Mounds View High School. We sell an ever-changing selection of official Mounds View clothing, spirit gear, and accessories as well as snacks and beverages to Mounds View High School students, staff, and community members.
We do it all - meet and select items from vendors, design, price, promote....you get the idea. It's hands-on, real-world entrepreneurial experience, and we love it. We've been recognized as MN DECA's #1 Retail Store in 2019 and Gold Certified by DECA, Inc. the past 5 years!

By purchasing items from the Mounds View DECA Store, you are helping to reduce competition fees for DECA members as well. We appreciate your support.

Hours
***COVID year 2020-2021 by appointment only. Contact Hayley Dillon (store manager) via email at 2021dillh67@moundsviewschools.org
School days, Monday through Friday, 7:50-8:30am and 3:15-4:00pm
Parent communication nights and schedule pick up days
Select ReFlect days and special events (menu and product availability may be changed or limited)


We accept cash, check (with ID) and major credit/debit cards (for purchases over $20 only).