You've Found the Home of Mounds View DECA.
 

Sign Up

Now

For 2019-2020 School Year
Register for

Intro to Marketing (DECA), Advanced Marketing (DECA) or Sports, Entertainment, and Hospitality Marketing

to get the full DECA experience

. Intro and Advanced Marketing classes run Week of Giving as well as work on DECA projects and competition throughout the year. Even if you have already registered for classes, speak with your dean or Ms. Allard to see if we can make DECA work with your schedule!
As always,

freshmen and sophomores

can join DECA club if they are concurrently enrolled in any Business and Marketing department class. Current club members must reapply each year. Look for applications in September 2019.
 

What is DECA?
 DECA prepares emerging leaders and entrepreneurs in marketing, finance, hospitality and management in high schools and colleges around the globe.
Mounds View DECA: Community, Competition, Experience, Fun
competes against other schools at local, state and national competitions
learns about marketing, finance, management and hospitality
participates in real-world experiences like job shadows and field trips
welcomes successful professionals to guest speak
gives students leadership opportunities in and out of the classroom
runs and manages the GOLD Certified MV DECA school store
organizes events in and out of school
donates to charity and supports the community and other important causes (over $9000 last year)
Competition
DECA members have the opportunity to showcase their knowledge of business, marketing, finance, hospitality and entrepreneurship through DECA's competitive events program.


Students compete in:
- Sales Demonstrations
- Employment Interviews
- Role Play Business Scenarios
- Professional Selling Presentations/Case Studies
- Project Management Events
- School-Based Enterprise
- Prepared Papers and Presentations

The 2019-2020 competition dates include:
Central Regions Leadership - Minneapolis, MN - December 5-8
District 4E Competition - Blaine, MN - January 27
State - Minneapolis, MN - March 8-10
Nationals - Nashville, TN - April 29-May 2

Other important dates can be found here on the DECA calendar.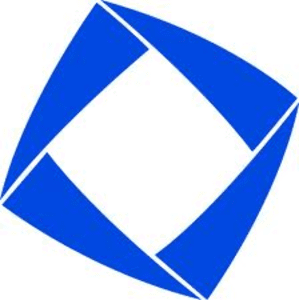 DECA's eight guiding principles are organized around the organization's emblem, the DECA Diamond. The inner four points of the DECA Diamond represent the guiding principles which address the purpose of DECA's comprehensive learning program:

Integrates into Classroom Instruction
Applies Learning
Connects to Business
Promotes Competition
The outer four points of the DECA Diamond address the results of DECA's comprehensive learning program. DECA prepares the next generation to be:
Academically Prepared
Community Oriented
Professionally Responsible
Experienced Leaders